I love art, especially illustrations and photography. In our house I like to be surrounded by beautiful and original images that are curated carefully and meticulously by moi. Finding original pieces requires a lot of Google searches. When I finally find something I really love, the next stage is focused on baby daddy. He of course needs to like it too and most of the time it takes some convincing (and lots of time) before he agrees with my choice. In this post I would like to share my current wish list for art in the house. 
Caroline Ras, "Sexy Beast" 
Crispsheets, Wild Thing postcard (and actually a lot of other stuff from their collection as well)
Jessica Durant Illustration, dreams & nightmares (Via Etsy)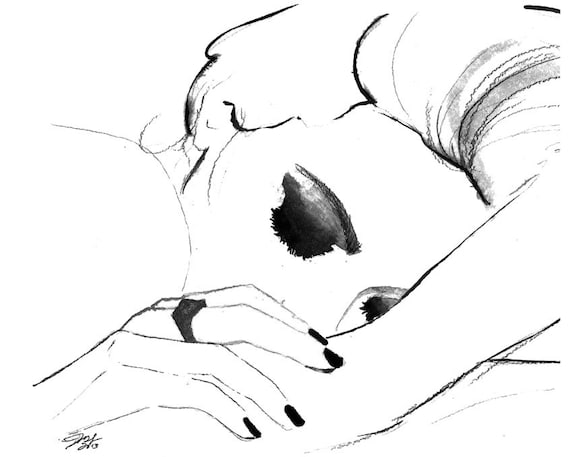 I created a full list of illustrations I love on Etsy, you can check it out here.
The woman needs no introduction: Carine Roitfeld. This magazine has her signature all over it: WANT!!!
Atelier Pree, Ice Queen
I already own several of her illustrations, they look great when framed. This one I wouldn't mind adding to the collection.
Let me know if you have a favourite or maybe an insider tip of your own.
XOXO
Floor
(Please note that all the pictures used are taken from the websites of the artists and not owned by me. You can find the links to their websites & shops in the title. )